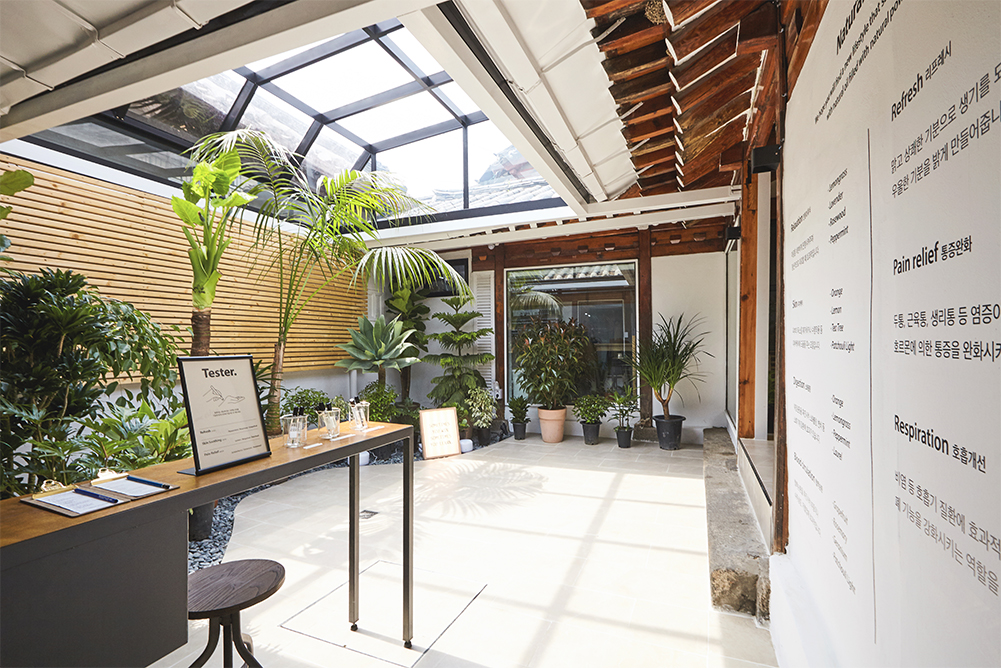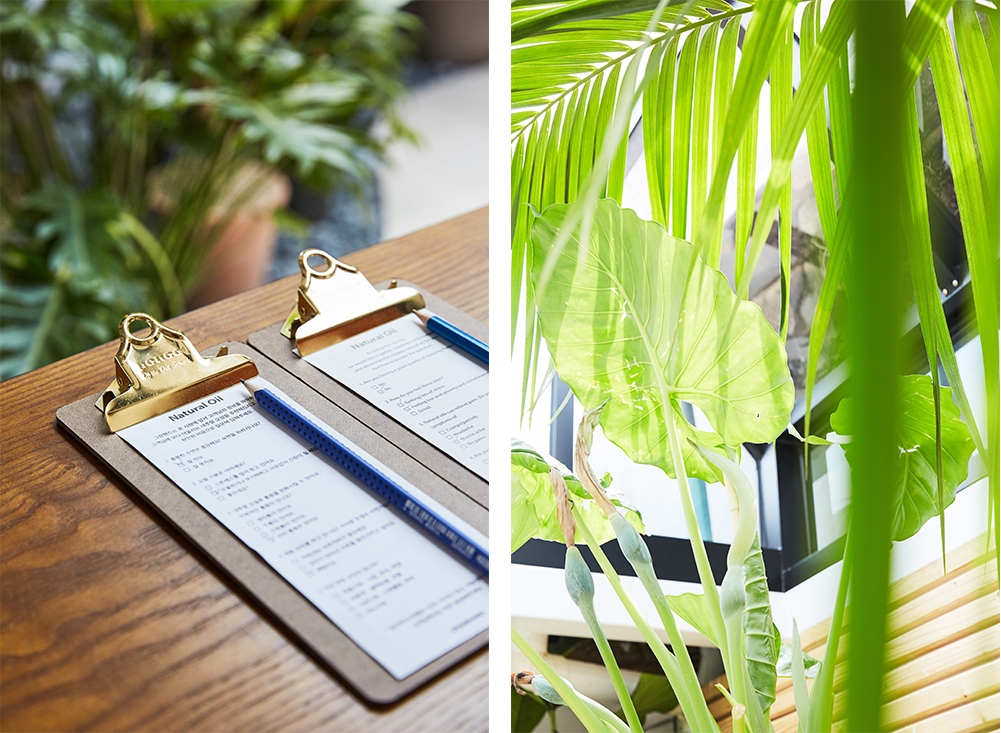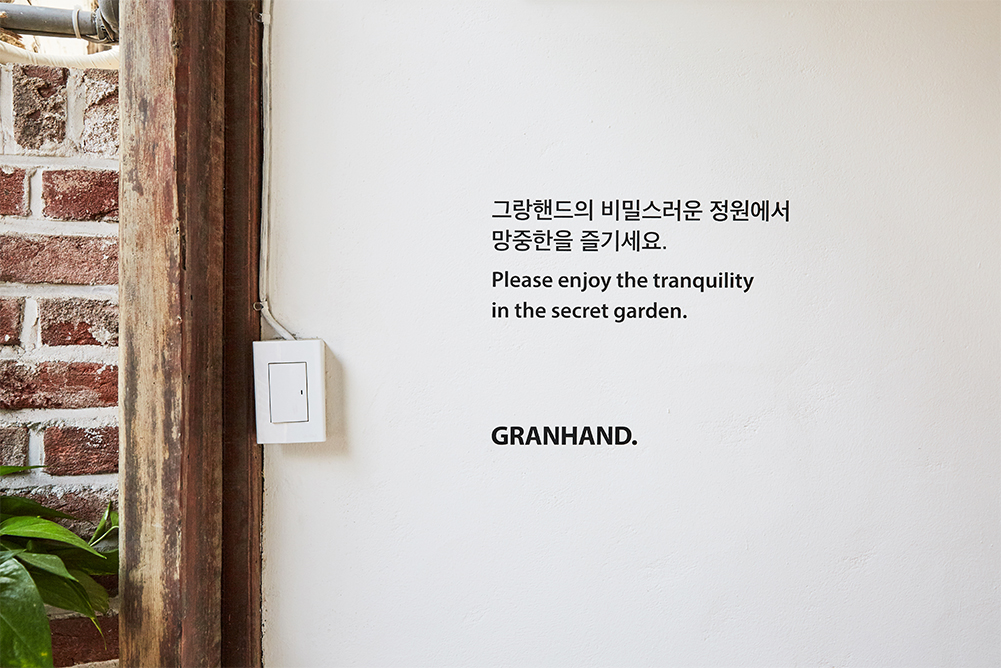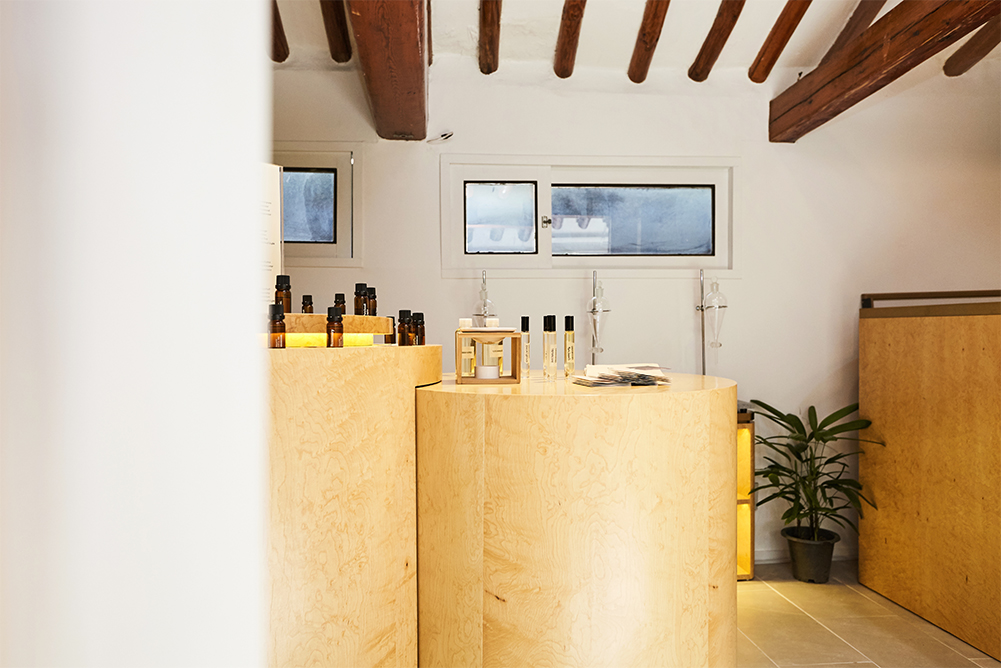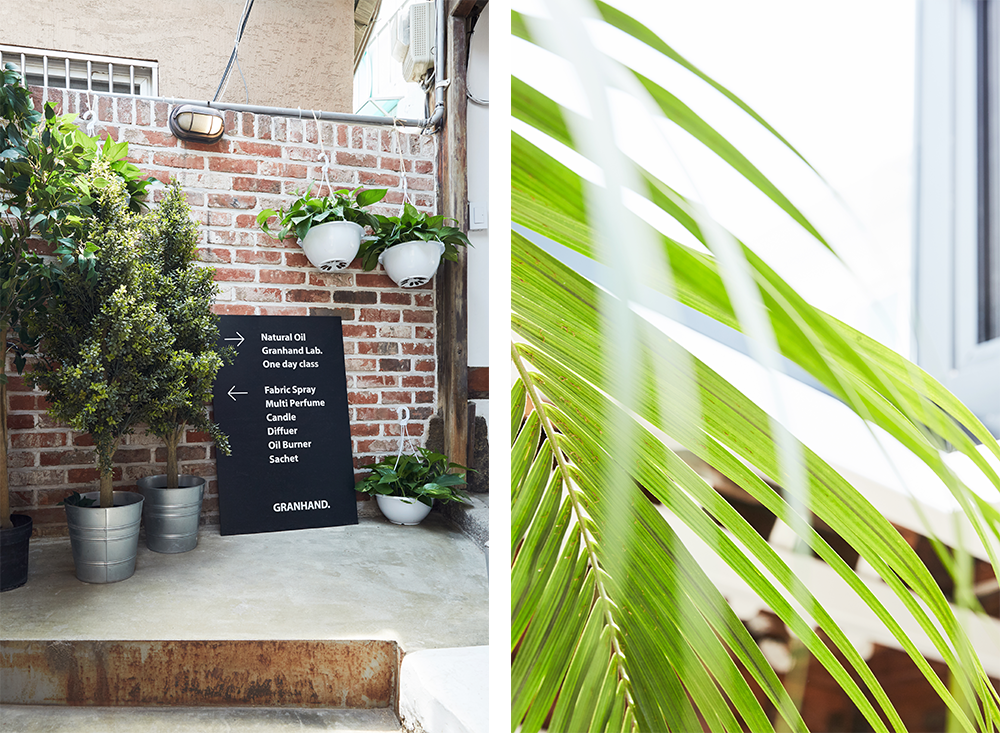 그랑핸드에서 오늘 내추럴 오일 매장을 정식 오픈합니다. 그랑핸드 내추럴 오일은 그랑핸드 제품의 원료이자 자연에서 추출한 오일들이 가진 힘을 사람들과 공유하고자 하는 마음에 시작되었습니다. 우리들은 힘들고 지칠 때 순간적이고 즉각적인 방법으로 스트레스를 해소합니다. 그랑핸드는 쉽게 소비되는 행복이 아닌 언제나 생활 속에서 가까이에 두고 다양하게 즐길 수 있는 내추럴 오일들을 소개합니다. 바쁘고 힘든 하루의 끝에 내추럴 오일을 사용해 목욕을 하거나 내 몸을 어루만지고 향을 음미할 여유를 갖는다면, 우리의 삶은 보다 행복하고 풍성해질 거라 믿습니다. 미세먼지로 인한 각족 질환에 외출도 삼가해야 하는 요즘, 호흡기 질환 개선과 디톡스, 항바이러스 등 자연 그대로의 향이 담긴 내추럴 오일을 통해 오감을 만족시키는 새로운 라이프 스타일을 만나보시기 바랍니다.
그랑핸드의 내추럴 오일은 북촌 매장 안쪽에 위치한 중정에서 만나실 수 있습니다. 기존에 사무실 겸 창고로 사용되었던 공간을 개조해 비밀스런 정원을 만들었습니다. 북촌까지 찾아와주신 고객님들이 이 곳에서 잠시나마 푸르름을 즐기고 편히 휴식을 취하면서 내추럴 오일과 함께 자연을 느끼시길 바랍니다.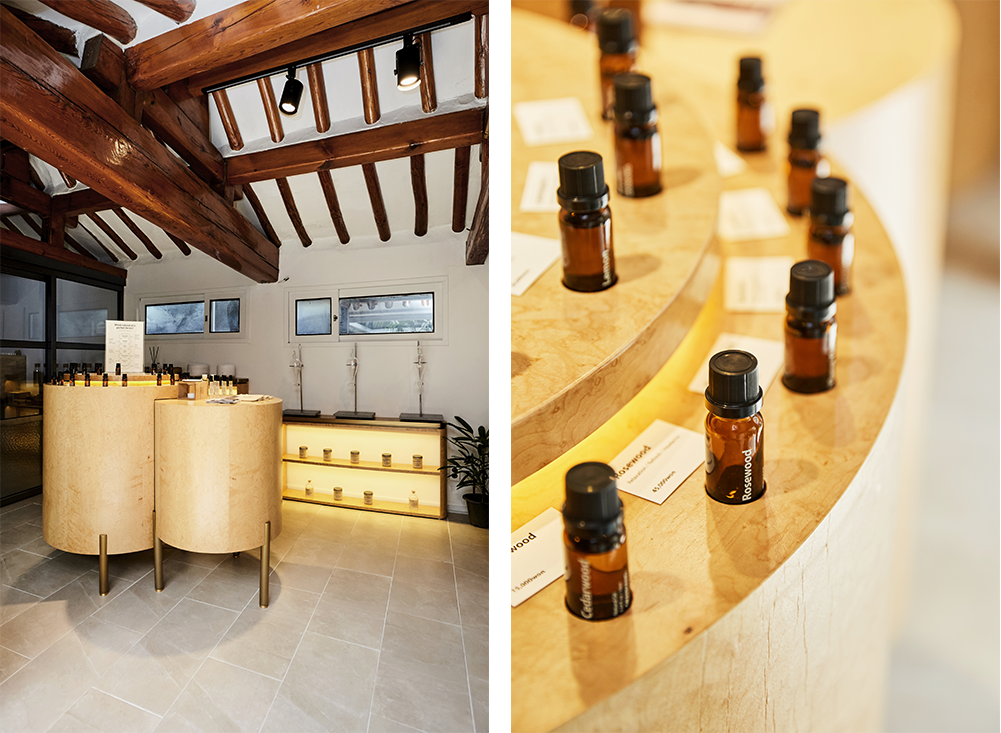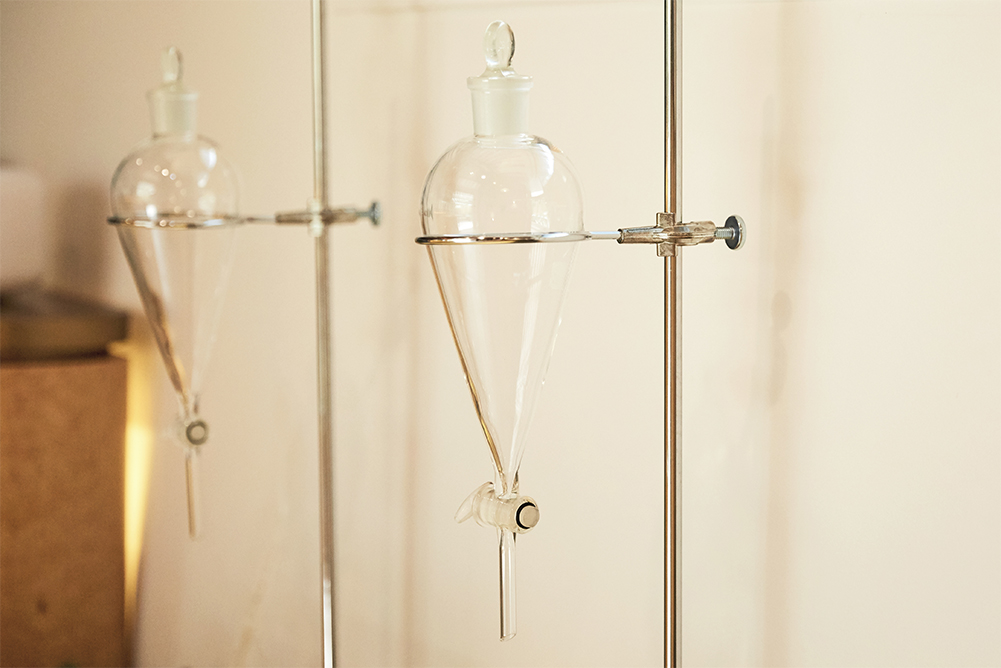 GRANHAND Natural Oil began with the desire to share the power of natural oils, extracted from the nature and the raw materials of GRANHAND's products to the people. When we are down and tired, we relieve our stress in a temporary, immediate way. Instead of one-off instant pleasure, GRANHAND introduce natural oils, which can provide pleasing and peaceful moment in your daily life. At the end of the hard day, if we have a little moment to bathe with natural oil or soothe our bodies with the fragrance, the quality of our lives will become even more happier. Also nowadays, everyone is suffering from various diseases caused by fine dust. We hope you will find a new lifestyle that satisfies your senses with natural oils filled with natural power such as respiratory disease improvement, detox and anti-virus.
The natural oil of the GRANHAND can be found in the courtyard, which is located inside the Bukchon store. We converted the space used as office and warehouse to create a secret garden. We want all customers who visit here enjoy the greenery for a while and feel relaxed with natural oil.