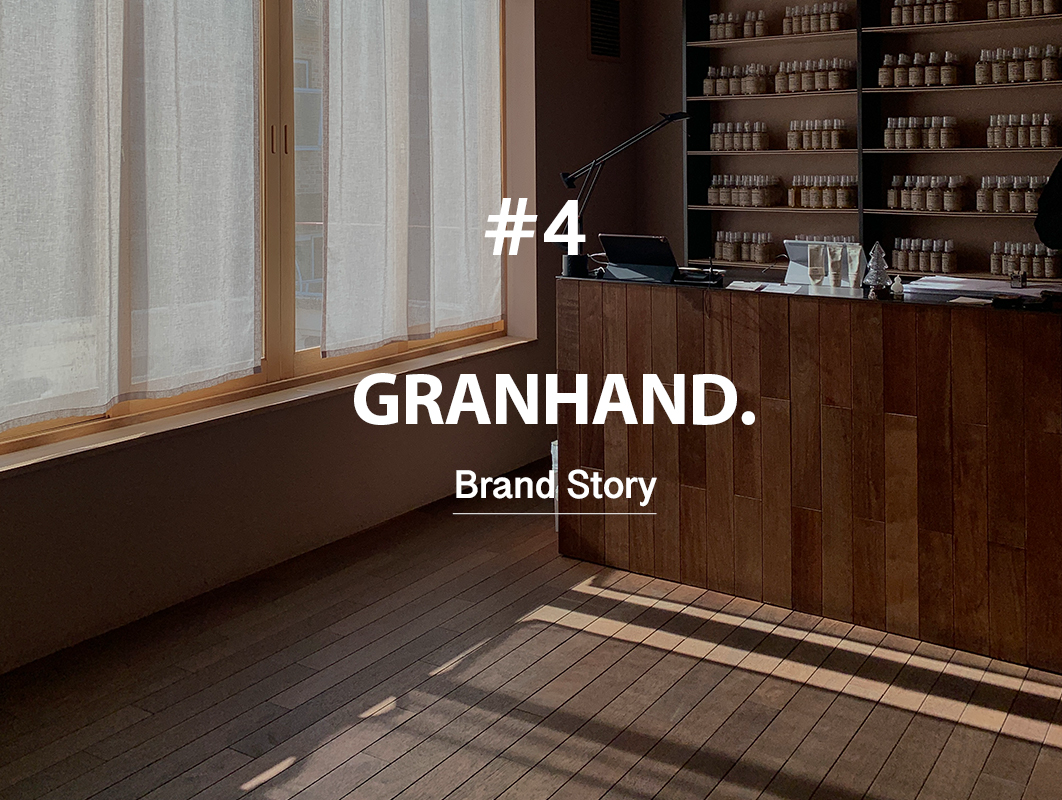 #3 Brand Story #3 The Brand that Rejects
What will you answer if someone asks you what is your favorite brand? We live in the sea of brands and like this and that brands. However, we can not give a quick answer to the question. If I tell this brand is my favorite, I might look like a snob. If I tell that brand, a hypebeast. Then, what brand can appropriately (but in a stylish way) express me? In this sense, a good brand is not just attracting customers to its products but reflecting one's identity and lifestyle.
GRANHAND is not a professional brand analyst. So, the existence of the absolute criteria for a worthy brand is beyond our knowledge. However, we do know nothing is better than a confident answer, "GRANHAND is my favorite Korean brand." To become such a brand, of course, product quality matters, and also important is brand philosophy, the root of the brand, and brand history, the traces of standing by the philosophy, which become "our unique story." People are disappointed at a brand when it uses distribution channels and marketing strategies away from its brand image, goes down a different path to pursue trends, is stagnated, or loses the enthusiasm it had at first. Our brand works hard to achieve limitless transformation and something new, and to protect the core value.
We believe a brand is like humans. It grows, is affected by external factors, and has different appearances and personalities. Humans can not be defined in a few sentences. So do brands. The goody-two-shoes are boring, but when they show their decisive tendency at times, we find them attractive. Likewise, brands should express their charms in various ways. From this philosophy, our brand shows whole new spaces and constantly tries and make something new.
One more thing our brand thinks highly of other than offline spaces is "the people creating the brand." They weave it from the inside and have the power to kill or revive it. Their charm is the brand's allure. Often, unified design, concept, product packaging, interior design, tone, and manner are considered to be branding elements. Our brand does not pursue perfectly organized and systemized looks. The most comfortable person for finishing the design guide is the one sitting in front of the computer. The more perfect the branding becomes, the bigger the restraints, in the end, holding back the brand.
GRANHAND's branding values a shared mindset in an organization, which is way more important and harder to achieve than appearances. When people with different backgrounds and thoughts focus on the same objective and try their best in their positions, the shared mindset lays a foundation, showing the brand's aura. For example, no staff considering their job nothing more than an ordinary job can impress customers. This is why the people making a brand should keep developing themselves according to GRANHAND's goal and growth.