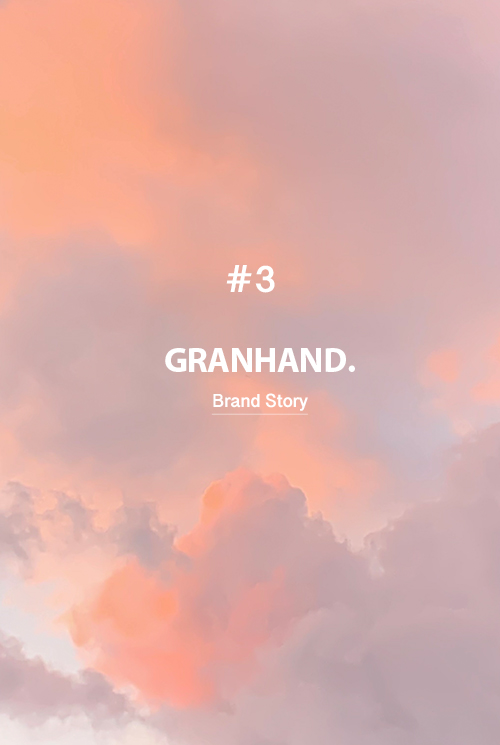 At the GRANHAND office, one of the tasks that have become an everyday routine is rejecting various kinds of suggestions that we receive via e-mail and DM. We receive similar kinds of e-mails from almost every commercial facility, such as department stores, duty-free, shopping centers, online and offline curation markets, complex culture centers, etc., interview proposals from broadcast stations and magazines, not to mention various types of collaboration and proposals about entering the international market. Among some brands that continuously propose business deals, there are some people who are offended by our constant rejection, which makes us even harder to express our thoughts.
It is GRANHAND's brand operation policy not to distribute or sell our products through other paths other than the online and offline stores that we are in charge of. We strongly think buying scents online without trying them out in person, which is why it took seven years for us to create our online mall, despite so many people's recommendations. Just like this, we think that the power of one brand begins from space and people that belong to the brand, and if there is an area that doesn't reach our hand even in the littlest way, we couldn't help but reject the offer.
Of course, our decision has never been easy. Behind those numerous rejections, there were always concerns and conflicts that went beyond them. 'This is such a good opportunity,' 'it may never come back to us again,' 'this offer would eventually go to some other brands,' 'would this rejection mean that we are that much behind,' 'would anybody recognize us if we reject this offer,' 'are we taking too long?' 'Are we on the right track,' 'what would be the price for choosing the immediate and certain profit?', 'How dangerous would that be?', 'Are we the only ones to consider this value important?', etc.…but the conclusion to these concerns have always been the same.
The true brand experience that GRANHAND thinks comes from the place we select, the interior, the way we display products, the showcards we created our own, the music we chose, the mood that comes from all of them, and the service of the sellers that promote GRANHAND. From the moment our customers come across the sachet we display on the alley to the moment they buy our products and take them out at home, our intentions and messages are hidden in every store we create.
To provide an experience close to perfection, GRANHAND operates stores and responds flexibly and immediately to the point that it is peerless.
We come up with the method of service and sales strategy by combining aspects such as everyday weather, special news, etc., arranging the number of people and the number of stores differently depending on the situation, changing the service and operation manual completely from time to time, and even select the scents we display depending on the season, the temperature of that day, and weather. Working as a sales team of GRANHAND may be harder than you imagine, and it demands more detail, celerity, service spirit, and physical strength than most of the services.
It is quite scary to even try to introduce and sell our products to customers in a place that's not GRANHAND's store or by people that's not GRANHAND's team. Managing shops under a certain restriction, arranging manpower accordingly, and operating them just as we operate our own stores are opposite from the direction we pursue.We are always thankful and grateful that many small and big businesses are willing to collaborate with us, but GRANHAND can't help but hide those feelings and reject them.